sponsor a child or family today!
Mwana serves orphaned and vulnerable children by welcoming them into our Mwana Refuge, while we also work towards orphan prevention by coming alongside vulnerable families in the community (often widowed or single mothers with their children) with a goal towards long-term self-sufficiency.
By partnering as a sponsor, you are part of the story of hope and transformation!
The approximated monthly cost to Mwana to care for these children and families:
Child at the Mwana Refuge:
$565 / child
Babies and children living in the Mwana Refuge receive excellent holistic care. Sponsorships support their shelter, food, caregiving, medical care and educational needs.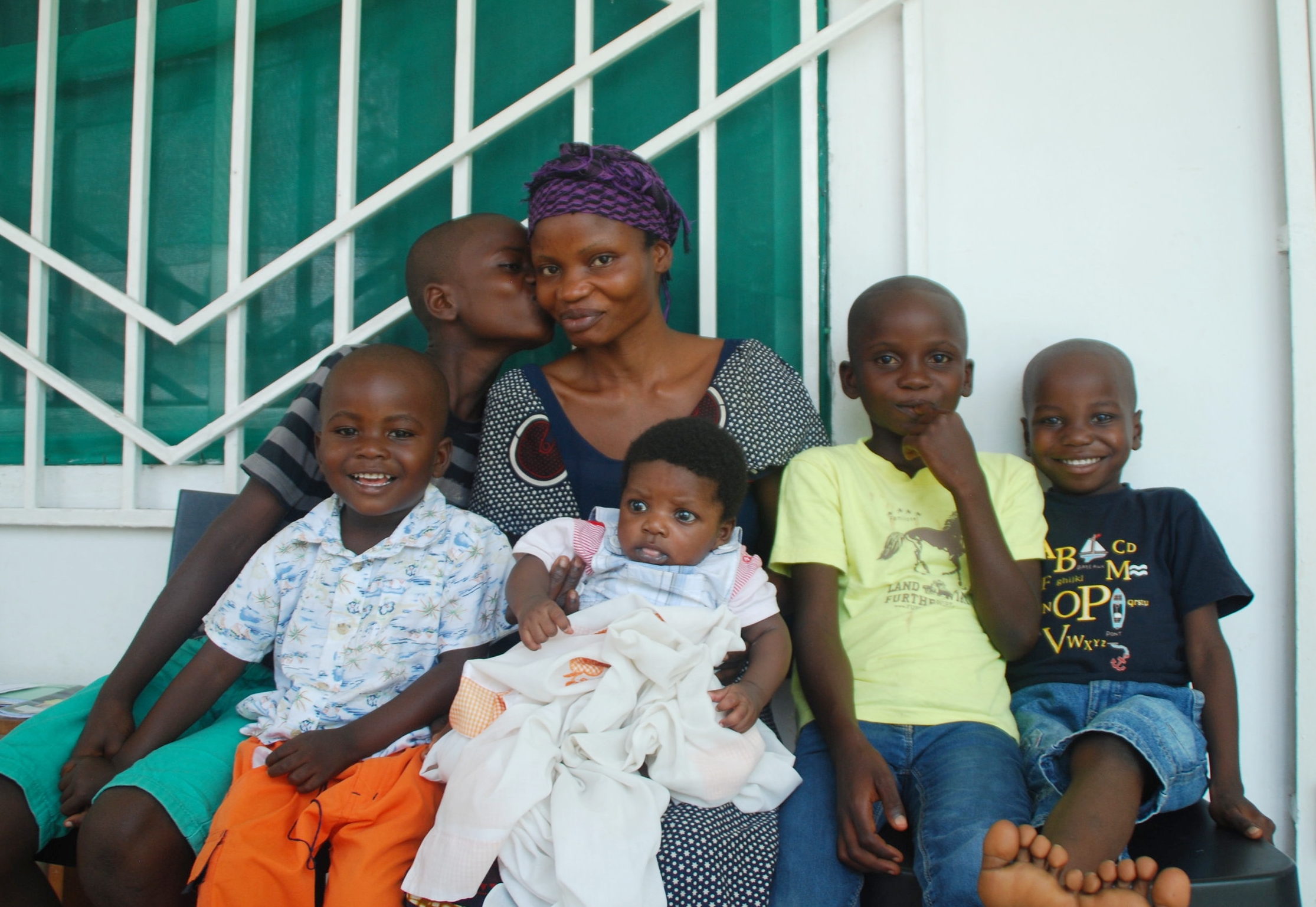 vulnerable family:
$385 / family
Vulnerable families are most often widows or single mothers and their children. Women receive professional training and assistance toward self-sufficiency, while the family receives medical care, hygiene kits, and household necessities. Sponsorships also support school fees and pre-professional training programs for children and teens in the families.
begin sponsoring a child or family today.
US Donors Please use the form below to begin your sponsorship.
International Donors Please set up your monthly contribution here.
Canadian Donors Please click here for sponsorship form and payment info.
French Donors Please click here to be redirected to Mwana Villages France
Upon completing the sponsorship form, you will be thoughtfully matched with a child or family and will receive regular updates and photos.
Please be sure to follow along on social media for consistent updates on our children and families.
Questions about sponsorship
What if the child I am sponsoring leaves the Mwana Refuge?
We will firstly celebrate that this child has either reunited with family or been adopted! If a child is reunited with family, the sponsorship opportunity usually continues as Mwana seeks to continue our relationship with these families. However, in these circumstances we would provide an opportunity for you to discontinue your sponsorship or begin a new sponsorship upon this change in circumstance.
How are the funds used?
Sponsorship funds are part of our operational budget, and not specifically linked to a particular child. They are received to the general fund for the care of children in the Mwana Refuge and vulnerable families in the community. This allows us to uphold our commitment of caring for all children with consistent standards to meet their comprehensive needs.
Is there an opportunity for me to contribute to additional or specific opportunities for the child or family I am sponsoring?
Yes! If you would like to be kept up to date on specific needs of a child or family (such as emergency medical situations or educational opportunities), we will be happy to keep you informed. We can also designate funds and donations for specific needs.
Please do not hesitate to ask us any other questions you may have!